Visitors to the Southampton Arts Center may run into some curious creatures this summer.
Through Sept. 8, the East End institution will play host to a new exhibition called "National Geographic Photo Ark." The show, presented in partnership with International Center of Photography (ICP), corrals a diverse offering of animal portraiture from National Geographic photographer and fellow Joel Sartore.
Founded in 2006 by Sartore, the National Geographic Photo Ark is an ongoing project that plans to document all 12,000 species living in zoos, aquariums and wildlife sanctuaries as a way to raise awareness about biodiversity and to inspire public action to conserve at-risk groups. To date, Sartore has photographed over 9,000 species in captivity, with more than 100 of these works represented in the the Southampton Arts Center exhibition.
"The National Geographic Photo Ark has already inspired millions around the world with the message that it is not too late to save some of the world's most endangered species," said National Geographic Society's Kathryn Keane in an announcement. "Joel Sartore has demonstrated what one man can do using the power of photography — and now National Geographic wants to inspire people all over the world to contribute to this global challenge."
At the show, visitors will have a chance to see a pygmy slow loris, two golden snub-nosed monkeys, three "critically endangered" yearling Burmese star tortoises and other critters. Portraits of species native to New York are also featured in the exhibition and include portraits of American burying beetles, a piping plover, an Atlantic horseshoe crab and more.
"Southampton Arts Center is excited and honored to partner with ICP and National Geographic to bring this important, timely and stunning exhibition to the East End," Southampton Art Center's Tom Dunn said in a statement. "We hope this show, which will also feature species native to New York and Long Island, will inspire our visitors to get involved to see what we can all save together."
The exhibition will be supplemented with a series of ICP talks at the Southampton Arts Center focused on photography's ability to inspire change. Sartore, Mark Lubell, Elliott Erwitt and four-time Pulitzer Prize winner Carol Guzy will appear as featured speakers.
"National Geographic Photo Ark" comes on the heels of another major program staged at the Southampton Arts Center earlier this year. Over the course of seven weeks, the multi-disciplinary hub handed over their space and galleries to nine local artists to create new works in a program titled "Takeover! Artists in Residence." Curated by Amy Kirwin, the immersive residency featured artists Scott Bluedorn, Daniel Cabrera, Darlene Charneco, Kara Hoblin, Ruby Jackson, Laurie Lambrecht, Jerome Lucani, Paton Miller and Jeff Muhs.
ALL ARTS documented the sprawling program, which premieres on broadcast and on the ALL ARTS app June 26. Viewers can learn more about the Southampton Arts Center and its recent program here, on the ALL ARTS app on Roku or anywhere else you stream at no cost.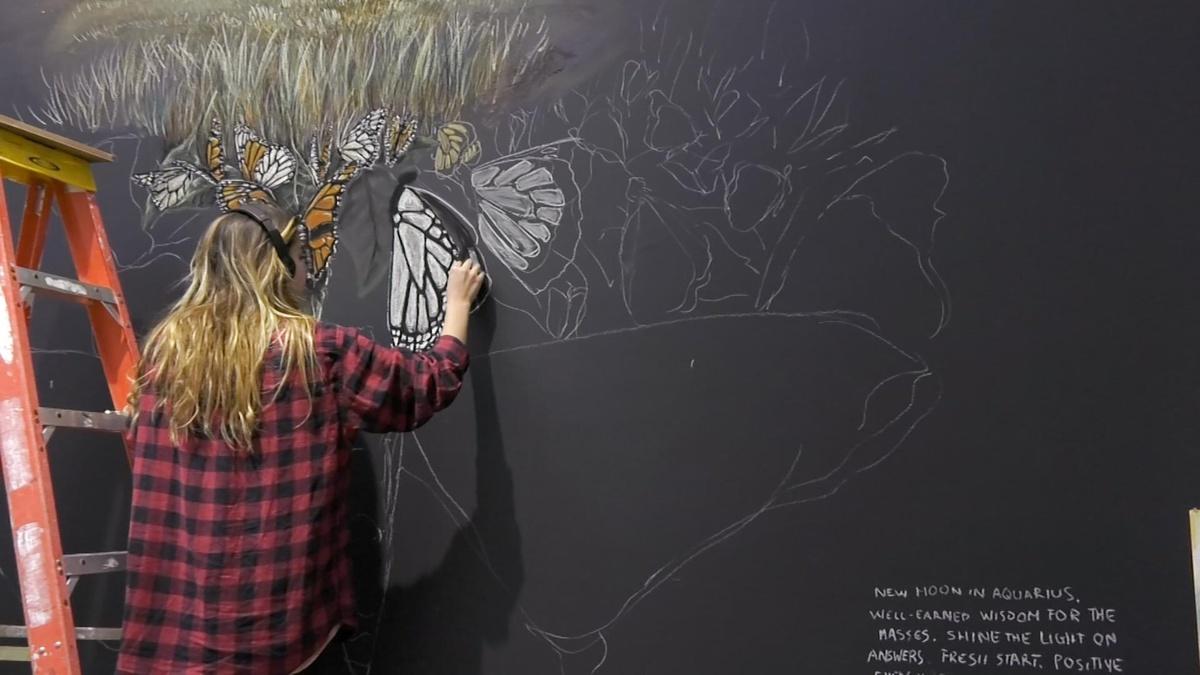 Top Image: Rare animals spotted at southampton arts center courtesy national geographic